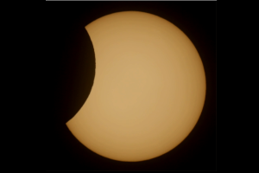 Today there was a partial solar eclipse (in fact an angular one, visible from i.e. Canada and Greenland), with a maximal phase of about 20%. We used the opportunity to let the pupils at Waldorfschule Hildesheim have a look.
---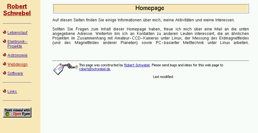 My homepage hasn't been touched in the last 20 years (the real content went to www.pengutronix.de during that time); but now that my colleague Florian Scherf has written a nice static site generator (Flamingo) that makes it possible to write content in Restructured Text, I've migrated the www.schwebel.de content.
---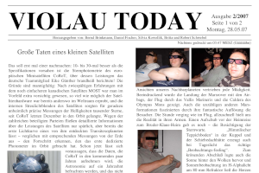 Violau is a small village in Bavaria (southern Germany) with a very comfortable conference centre, where the german amateur planetary observers hold their annual conferences at Whitsun.
---
more...